---
Problem: Recommendation algorithms are inherently biased
Opportunity: How might we encourage users to practice equitable listening?
Solution: Integrate a filter system into existing streaming apps

---
Background
Collectively, women make up less than 37% of the music industry today: 3% of producers, 13% of songwriters and 21% of artists. Over the past ten years, only 14% of Grammy nominees were women.

This underrepresentation exists for a number of reasons, one being music recommendation algorithms. Machine learning relies on data gathered from humans; meaning, the data sets foundational to machine learning are skewed to reflect inequity.

---
Manifesto video
MASH branded video highlighting the lack of representation in the music industry today

---
Identity
A brand designed to disrupt the lacking representation in music by inspiring users to practice equitable listening. Mash provides accessible tools for listeners to diversify their current music libraries and encourage others to do the same.

---
Awareness

Users have the opportunity to learn more MASH through out of home spots with a strong call to action, MASH sponsored social media ads, and strategically placed digital posters.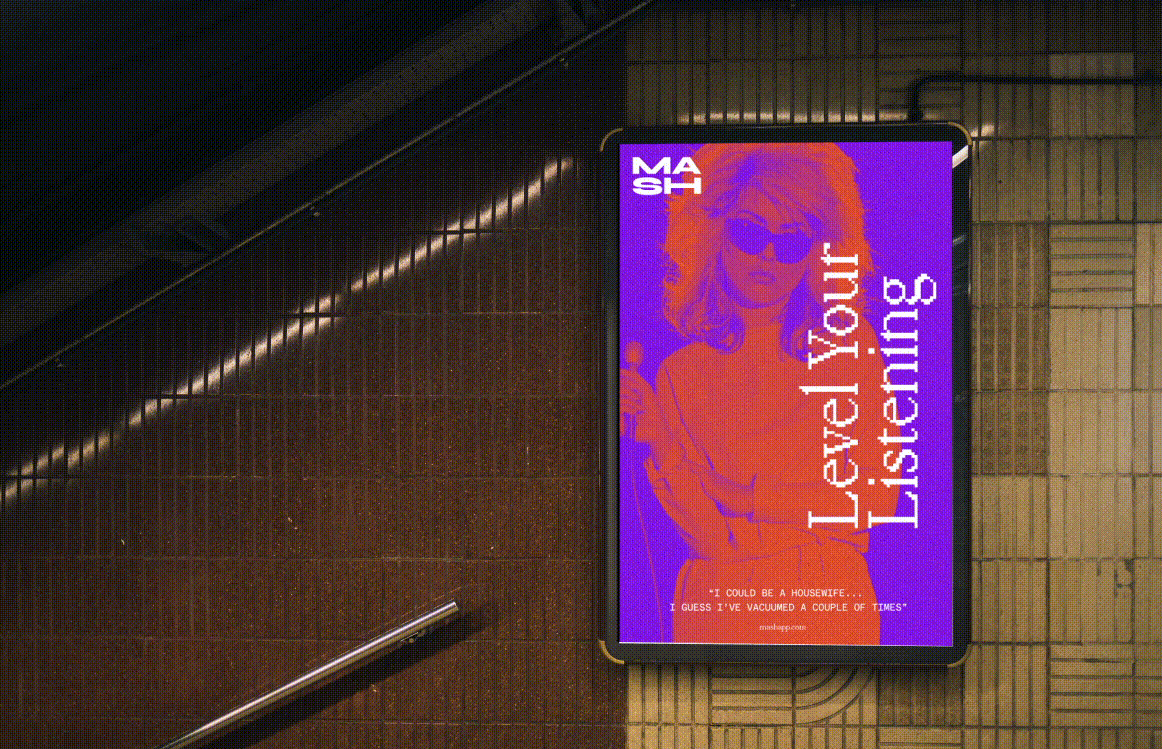 ---
Mash Resource Platform

Blends education with innovation, designed specifically for users to easily diversify their music collections and learn about the lacking representation in the industry.
---
Streaming Integration
Mash, a brand that stands out on its own within the category, still lives within Spotify, a pre-established streaming service.


---
Mash Filters
Establish present filters in music streaming apps specific to your goals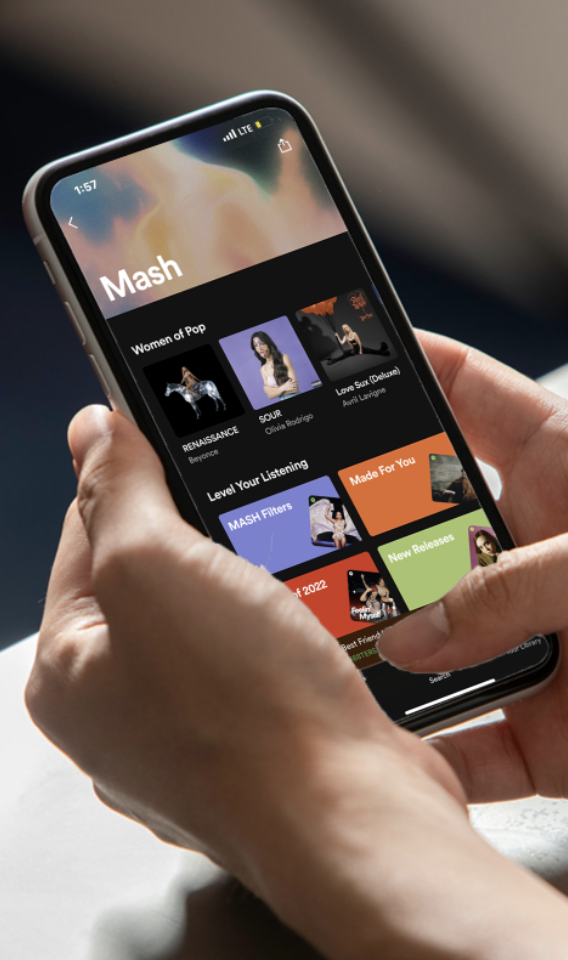 Similar to Spotify Wrapped, but instead of learning about your listening habits generally, users can learn about their listening habits specifically regarding gender diversity.


---
Profile Verification
Users can share their use of Mash to their followers by enabling the orange verification check in your streaming app settings. By doing so, those who follow you can see that you support equality in music.

---
Industry Support
The verification badge provides an opportunity for artists to promote Mash. If the orange check appears on their profile, it means the artist supports creating an equally represented industry.

---
Mash Playlist
---
Process
Click here to learn more about my process